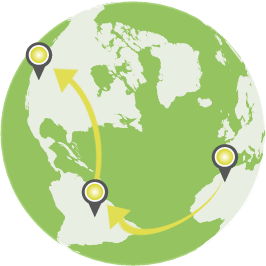 Introducing California SB-657
In 2010, California enacted the California Transparency in Supply Chains Act (SB-657), requiring businesses to disclose the efforts they are making, if any, to eradicate human trafficking and slavery from their supply chains. KnowTheChain was created as a resource to promote greater transparency and dialogue around the issue of slavery in supply chains; improved compliance with SB-657 is an important first step.
Statement Posted
Pepsico, Inc.
Soft Drinks
The Supplier Code of Conduct includes 13 standards that require suppliers to adhere to the following: basic compliance with local law, respect for human rights and prohibiting all forms of forced or compulsory labor, ensuring no child labor is used, and cooperating with reasonable assessment processes requested by PepsiCo. The Code is mandatory for procurement contracts globally.