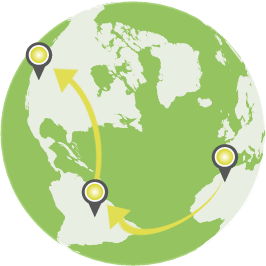 Introducing California SB-657
In 2010, California enacted the California Transparency in Supply Chains Act (SB-657), requiring businesses to disclose the efforts they are making, if any, to eradicate human trafficking and slavery from their supply chains. KnowTheChain was created as a resource to promote greater transparency and dialogue around the issue of slavery in supply chains; improved compliance with SB-657 is an important first step.
Statement Posted
Gildan Activewear Inc.
Apparel, Accessories and Luxury Goods
These assessments are designed to ensure that, at a minimum, all facilities manufacturing our products comply with our own strict internal Code of Conduct, local and international laws, and the codes which we adhere to, including those of Worldwide Responsible Accredited Production (WRAP) and the FLA. All the aforementioned code and standards include strict provision with regards to forced and child labor such as human trafficking and slavery. When external suppliers are used, they must also adhere to these codes. This is a requirement for conducting business with Gildan.