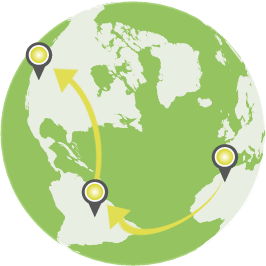 Introducing California SB-657
In 2010, California enacted the California Transparency in Supply Chains Act (SB-657), requiring businesses to disclose the efforts they are making, if any, to eradicate human trafficking and slavery from their supply chains. KnowTheChain was created as a resource to promote greater transparency and dialogue around the issue of slavery in supply chains; improved compliance with SB-657 is an important first step.
Statement Posted
Gen-Probe Incorporated
Healthcare Equipment
Starting in December 2011, we adopted a practice of requiring our direct suppliers to certify, on an annual basis, that materials incorporated into the products they supply to us comply with the laws regarding slavery and human trafficking of the country or countries in which they are doing business.