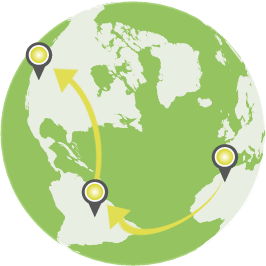 Introducing California SB-657
In 2010, California enacted the California Transparency in Supply Chains Act (SB-657), requiring businesses to disclose the efforts they are making, if any, to eradicate human trafficking and slavery from their supply chains. KnowTheChain was created as a resource to promote greater transparency and dialogue around the issue of slavery in supply chains; improved compliance with SB-657 is an important first step.
Statement Posted
Pacific Sunwear of California Inc.
Apparel Retail
PacSun requires all suppliers to complete and sign a questionnaire disclosing information on all factories producing PacSun's proprietary branded merchandise. Part of this questionnaire requires that factories agree to a third party audit to verify compliance with PacSun's Vendor Code of Conduct.