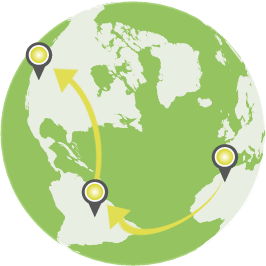 Introducing California SB-657
In 2010, California enacted the California Transparency in Supply Chains Act (SB-657), requiring businesses to disclose the efforts they are making, if any, to eradicate human trafficking and slavery from their supply chains. KnowTheChain was created as a resource to promote greater transparency and dialogue around the issue of slavery in supply chains; improved compliance with SB-657 is an important first step.
Statement Posted
General Electric
Industrial Conglomerates
GE records all audit findings from on-site inspections in an automated audit tracking tool and monitors each until the audit finding is closed pursuant to evidence that the defect has been corrected. Typically, findings must be closed within 60 days. Purchase orders are suspended if findings remain open beyond this time frame, unless GE agrees that closure requires a longer period, interim progress has been demonstrated, and the delay has been approved by the corporate-level team that administers the Supplier Responsibility Program. Labor-related findings, such as the presence of child labor or coerced labor, ordinarily result in immediate cessation of business relationships.